Handmade Bracelet Jewellery
"Jewellery is like biography, a story that tells the many chapters of your life." We have recently come up with new bracelet designs! This includes stretchy bracelets, metal cuff bracelets, you can choose to get your bracelets hand stamped with favourite phrases/quotes on it. Each piece of bracelet is handmade with love. Lots of effort and energy goes behind making each piece of jewellery! And this is actually felt when you wear that piece! We are a positive group of people here so definitely there is transfer of positivity.
Personal and Charming Handmade Bracelets
Our new range of handmade bracelets are catalogued below for you to take a walk through. We believe that a bracelet symbolises the circle of life in a number of ways. The point of beginning and end merge seamlessly into each other making this journey memorable, momentous and dramatic. The handmade bracelets from HKS jewellery offer you one such circle at any given moment of your life.
Our diverse collection of handmade bracelets is designed to suit you and your fancies in any walk of life. If per chance you do not find the exact piece that you might be looking for, we also take the pleasure in customizing pieces to your specifications.
Our Collection
We take immense pride in the variety that we offer in the bracelets for women as well as men. The abundance of choice will certainly leave you enchanted for days. It has been our continuous effort to include the aesthetics and beliefs of people across class, ethnicity, race and faith. Our line of aluminium hypoallergenic lightweight handmade bracelets are specially designed for friends, peers and family members who are devoted to their religious beliefs. These aluminium handmade bracelets are hand stamped; each letter individually, in to the metal one-by-one with a bench block and a hammer. As these are each handmade specifically to meet your personal needs, they differ from each other while retaining the unique anomalies of hand crafted jewellery. This specific line of product suits men beautifully as they are wider and longer in size than the rest of the bracelets.
Our delicate range of gold, silver and rose gold plated knot bracelets make for the most popular bracelets that can be gifted to friends, sisters, mothers, cousins, aunts, nieces and bridesmaids. This one comes with a personalised name-initial, making it a unique handmade bracelet for her. Moving on in the collection of our handmade bracelets is a one of a kind piece - minimalist jewellery embedded with a piece of cubic zirconia that radiates elegance, sparkle and style. This Rhodium plated dainty bracelet can be personalized with name initials upon your request at a nominal cost. This sure is a special bridesmaid's pick!
Every single handmade bracelet made exclusively at HKS Jewellery has its own story and charm. Our pink faceted glass beaded stretchy bracelets are amongst the most popular bracelets for women. These suit any and every one as its adjustable to various wrist sizes and the antique silver pink bead strung upon it makes it irresistible. From stainless steel handwritten cuff bracelets to personalised engraved ones, from butterfly pendants to co-ordinates bracelet, from gold plated Druzy charm to Islamic personalised bracelets, from heart chain bracelets to love-faith-peace ones, we have it all.
The Process of Making Bracelet
The process of crafting these stunning handmade bracelets involve immense levels of effort, energy, dedication, skill and patience. But primarily it is created with an abundance of love infused with joy and hope. Each handmade bracelet begins a journey of hope for you and for the world you inhabit in, encircled by your family and friends. We gift it to you in special packages that makes the experience of owning one these bracelets, to say the least, precious.
Why a Bracelet?
A bracelet is probably the only piece of jewellery that we can keep on, almost all day and night. While it adorns our wrists and ensemble beautifully, it does not interfere with everyday chores or those precious hours of sleep. Neither is it as intimate as a pair of earrings nor is it as elaborate as a necklace. It is just right.
At HKS Jewellery, we make sure to keep your needs in our hearts while designing our handmade bracelets for you. Each bracelet thus becomes an extension of who you are, how you live, what you believe in and what you would like to state. Hand bands can speak volumes for an individual or a collective of people, and our personalised bracelets let you make the kind of statement you want.
Through a bracelet you are able to share and extend the circle of life to not just your friends, family and peers but also with people unknown. People around you are bound to notice the statement you wear around your wrist and admire the persona you bring with it. We at HKS Jewellery endeavour to weave our craftsmanship around your story and add a piece of you to you.
Arabic Cuff Bracelet, Islamic Jewelry Ramadan Eid Gifts, Personalised Name Bracelet, Muslim Gift, Bismillah Personalized Jewelry for her
from

$28.00
Arabic Cuff Bracelet, Islamic Jewelry Ramadan Eid Gifts, Personalised Name Bracelet, Muslim Gift, Bismillah Personalized Jewelry for her
from

$28.00
Personalised Cuff Bracelet, Handmade Jewelry, Engraved bracelet, Bridesmaid Gifts Silver Bracelet, Bracelets for Women, Personalized
from

$24.00
From the blog
Islamic jewelry offered by HKS Jewellery, which features a range of handcrafted pieces that combine traditional craftsmanship with modern elegance. The collection includes necklaces, bracelets, rings, and earrings, each with its own unique design and Islamic symbol or calligraphy. The post also highlights the importance of Islamic jewelry as a way to showcase one's faith and cultural heritage, and suggests that they make great gifts for Eid or Ramadan.
Rose has always been a symbol of love and affection. Every woman shares a love for jewellery, and a Rose Flower pendant necklace would be an ideal gift for a woman, be it your mother, who has nurtured you with love and affection; your sister, who is your most trustworthy accomplice; your friend, an emotional support forever; or simply you, who is special in your way. These women deserve to be loved and cherished for always...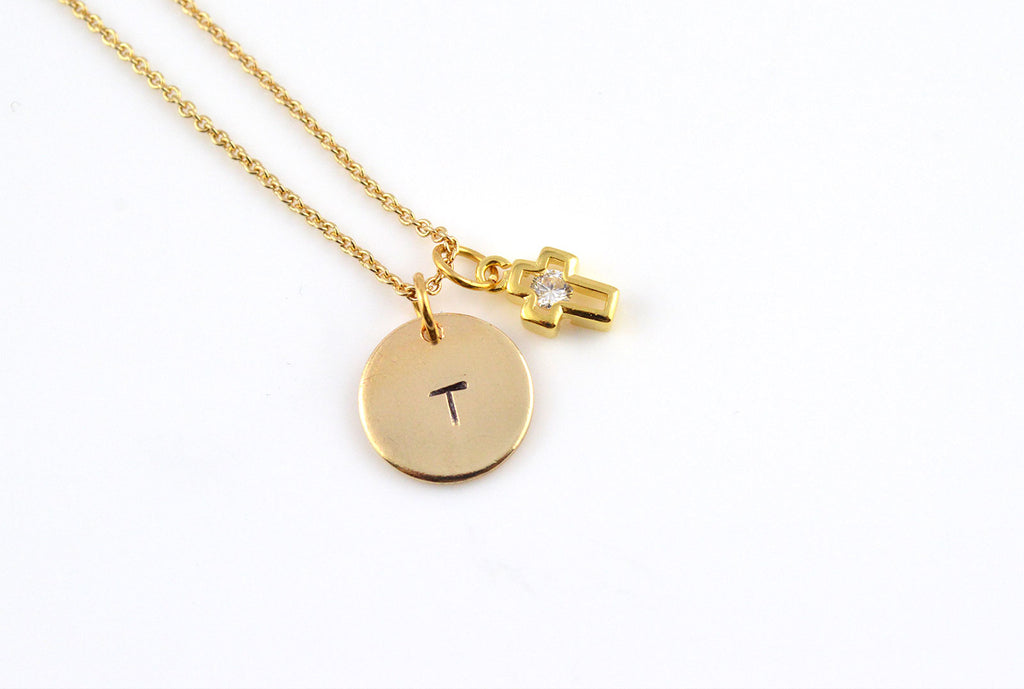 Christian Jewelry Personalized jewelry and gifts are the buzz these days. They are unique and thoughtful and have a memorable story behind them. They remind us of the happy moments and thus hold a special place in the wardrobe and are treasured forever. Recently trending is personalized Christian jewelry, which is inspirational and reinstates your faith in the good and helps you overcome any situation. The Christian jewelry is an elegant piece of art that...