Handmade Necklaces
At HKS Jewellery, we use variety of beads, stones, gems and wires to create bespoke and one of a kind necklaces. Necklaces add an extra oomph to any outfit you are wearing. Hence we make sure we give you original and rare to find designs that will dress up any ensemble in one simple step.Our necklaces are eye catching and our clients can vouch for that. People love the simplicity and originality of our designs. These astonishing pieces will be adored forever! Our neck pieces are guaranteed to make heads turn. So, make some space in your wardrobe for our collection of necklaces because people get used to our jewellery pieces from their first purchase.
Range of Precious Handmade Necklaces
We at HKS Jewellery take pride in sharing our lavish range of handmade necklaces, designed and crafted specifically for you. Necklaces make for the ultimate adoration and even the simplest of them carry a statement about you that can seldom be ignored. We ascertain that our handmade necklaces will keep you coming back to us, time and again. Below is our entire collection of handmade necklaces for you to view and choose from. Our array of necklaces One of the most coveted pieces in our signature collection is the red handmade Hamsa necklace. The red and grey glass beads along with the antique silver Hamsa hand are handpicked from various sources and strung together in a durable wire with an antique silver clasp. This one of a kind necklace for women is classy, bold and sets the wearer apart in a crowd. The Hamsa hand stands out no matter how you decide to sport it. It is ornate enough for an elaborate ensemble while being equally bohemian to maintain a high coolness quotient. Amongst the wide range of handmade necklaces, the Howlite white gemstone pendant makes its mark with a personalized rose gold plated disc that is initialled upon. It attracts our young adult customers as much as it does the older generation. The slick and urban design make it an all-time favourite. This pronounced pendant is hung on a dainty rose gold plated chain and the beautiful evil eye turquoise gold plated cubic connecter pendant brings back stories from South Korea. This pendant is well complimented with a gold plated flat chain cable. This specific piece lends itself to being worn seamlessly through the entire day, above and beyond any other accessory or necklace if you so wish. For those of faith, the evil eye is also believed to find possible ways of keeping negative energies at bay. You could also indulge further in to our massive array of personalized tassel necklaces, the bird connector necklace, the sterling silver heart pendant, the flower necklace, the special birthday line, the wooden beaded colourful summer necklace and the antique silver ox necklace. Our latest line of handmade necklaces in London includes the stunning Morse code dainty bar necklaces. As the morse code goes these funky necklaces are hand stamped with dots and dashes, each representing a letter. These necklaces come in a variety of metal finishes customised to your specific taste ensuring that no two necklaces ever look the same. Besides making your personal piece so very unique, the possibilities of utility and style associated with our complete range of handmade necklaces are endless.

Necklaces for women
If you are fond of that one dainty chain that lay over your collar bone, or that unusual pendant that swings your day right, we have you covered. If it is the ornate intricacy or the vibrancy of coloured beads, our range of handmade necklaces for women will never leave you disappointed. We at HKS Jewellery are mindful of the fact that women of all ages, backgrounds and walks of life take immense pleasure in looking for the perfect lay for their necklines.

Why choose our necklace?
Necklaces often become heirlooms that go down generations, and at HKS Jewellery we ensure that our handmade necklaces are carefully crafted for each of you to hold this gem close to your heart. We understand the sentiments associated with a neckpiece and offer you immaculate handmade necklaces that catch the eye and suit your persona. The designs are simple yet unusual, for them to complement your unique radiance. Not only are these pieces stunning, our collection of handmade necklaces for women are an absolute steal. While the prices are highly reasonable, there is something exquisite for every individual taste. Each handmade necklace goes through weeks of tireless hours of workmanship and attention to detail so that you find just what you are looking for. As you get hooked to our line of handmade necklaces, you will have to start making space in your corner for these beauties. It will be the envy of your neighbours and most aptly your pride. Whether it be a birth of a new born or a milestone birthday of a dear one, these handmade necklaces make for the most memorable gifts. Weddings, anniversaries, graduations and special dinner evenings would almost seem incomplete without one of our skilfully crafted necklaces. They reach you in perfectly designed gift boxes so you may easily stow it away or present it to your loved ones as a token of your affection. Walk through our garden of handmade necklaces displayed below to choose yours.
Handwriting Jewelry • Engraved Actual Handwriting Necklace • Keepsake Necklace • Custom Signature Jewelry • Personalized Gift for Her
from

$23.00
From the blog
Islamic jewelry offered by HKS Jewellery, which features a range of handcrafted pieces that combine traditional craftsmanship with modern elegance. The collection includes necklaces, bracelets, rings, and earrings, each with its own unique design and Islamic symbol or calligraphy. The post also highlights the importance of Islamic jewelry as a way to showcase one's faith and cultural heritage, and suggests that they make great gifts for Eid or Ramadan.
Rose has always been a symbol of love and affection. Every woman shares a love for jewellery, and a Rose Flower pendant necklace would be an ideal gift for a woman, be it your mother, who has nurtured you with love and affection; your sister, who is your most trustworthy accomplice; your friend, an emotional support forever; or simply you, who is special in your way. These women deserve to be loved and cherished for always...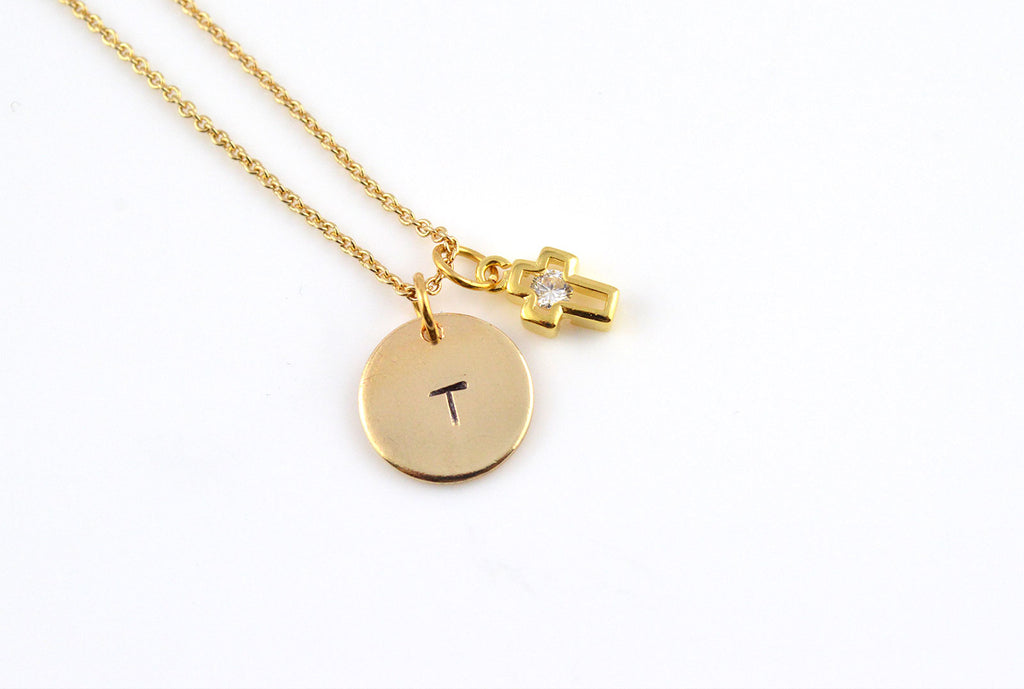 Christian Jewelry Personalized jewelry and gifts are the buzz these days. They are unique and thoughtful and have a memorable story behind them. They remind us of the happy moments and thus hold a special place in the wardrobe and are treasured forever. Recently trending is personalized Christian jewelry, which is inspirational and reinstates your faith in the good and helps you overcome any situation. The Christian jewelry is an elegant piece of art that...