Crystal Jewellery
Age old tradition has come to make the enhancement of the natural beauty of the female form with jewellery a norm that we cannot seem to abandon.  Jewellery truly brings attention to the beauty and grace of the woman wearing it. A woman adorned with jewellery is often a symbol of ideal sculpted, poised and dainty woman. The daintiness of the wearer is most often reflected in the jewellery itself.  From intricate and delicate designs comes the true elegance of the piece of jewellery. The creation is a piece of art that is designed to bring to a viewer's attention the finest details of the person wearing it.
Each one is drawn to a different aesthetic and the jewellery they wear is often an image of their personality and persona. The aura that they portray is enhanced by the items they choose to add to their complete outfit. The absence of any accessories often makes an outfit feel incomplete and understated. Traditionally, women wore heavy set gold jewellery which made them look stately and signified their stature in society. With passage of time however, the significance of jewellery has changed and does not signify stature or position. It has become a matter of choice to wear whatever kind of jewellery one wishes. Different occasions call for different kinds of accessories and it is very important to put together a complete look that is appropriate to the occasion. In order to be able to do this, one must have an array of accessories that will suit various occasions.
In this fast paced time and age, the easiest way to put together an outfit is by pairing it with some minimal neutral piece of jewellery that makes a statement without being too over the top. It is often a difficult and dreadful process to put together an outfit when you are in a hurry or not in the mood to make too much of an effort. Owning a few alluring pieces of jewellery can make the dressing up process much more fun and exciting. A piece of jewellery that would be suitable with multiple outfits and precise for multiple occasions, therefore, is a necessity. In this modern age, when gold and diamonds become increasingly expensive and unaffordable to a majority of the population, we must resort to finding alternatives – and what better alternative than the handsome crystal jewellery that is handcrafted and customizable to the buyer's likes and dislikes. One can easily find the exact designs of their dreams by customizing each and every aspect of the piece they wish to buy.
When one thinks about affordable alternatives to gold and diamond, attention is automatically drawn to the man-made imitation diamonds. In the imitation diamond universe, Swarovski crystals are closest to resembling the naturally occurring diamonds because of how precisely cut and formed they are. They are really close to the finesse of diamonds and are the perfect addition to an all day look.
However, there are various types of crystals of different grades, qualities and prices. One can find the correct combination that suits their necessity. Pairing Swarovski crystals with other stones, beads and metals makes the piece of jewellery stately and demure lending a chic vibe to the look. Moreover, the process of customization – picking exactly what you desire at each step – provides a satisfaction that is like no other.
To help bring this satisfying experience to the masses, HKS Jewellery strives to make the customization process extremely satisfying and easy to navigate. They allow you to decide each and every detail and make sure that they deliver exactly what you have asked for. The quality of the crystals is exquisite and will not disappoint you in the least. HKS Jewellery attempts to provide excellent quality at affordable prices. It is the most appropriate online destination to visit if you are planning to gift a loved one a piece of jewellery to portray your appreciation of them as they deliver the products in ready to gift boxes and bags.
The perfect destination to pick a gift for someone or an excuse to treat and pamper yourself, HKS jewellery is a one-stop shop for sophisticated and elegant pieces of jewellery that will make anyone feel elated in and instance. Buy crystal jewellery for your loved one and have the pleasure of bringing a smile to their face.
Sorry, there are no products matching your search
From the blog
Islamic jewelry offered by HKS Jewellery, which features a range of handcrafted pieces that combine traditional craftsmanship with modern elegance. The collection includes necklaces, bracelets, rings, and earrings, each with its own unique design and Islamic symbol or calligraphy. The post also highlights the importance of Islamic jewelry as a way to showcase one's faith and cultural heritage, and suggests that they make great gifts for Eid or Ramadan.
Rose has always been a symbol of love and affection. Every woman shares a love for jewellery, and a Rose Flower pendant necklace would be an ideal gift for a woman, be it your mother, who has nurtured you with love and affection; your sister, who is your most trustworthy accomplice; your friend, an emotional support forever; or simply you, who is special in your way. These women deserve to be loved and cherished for always...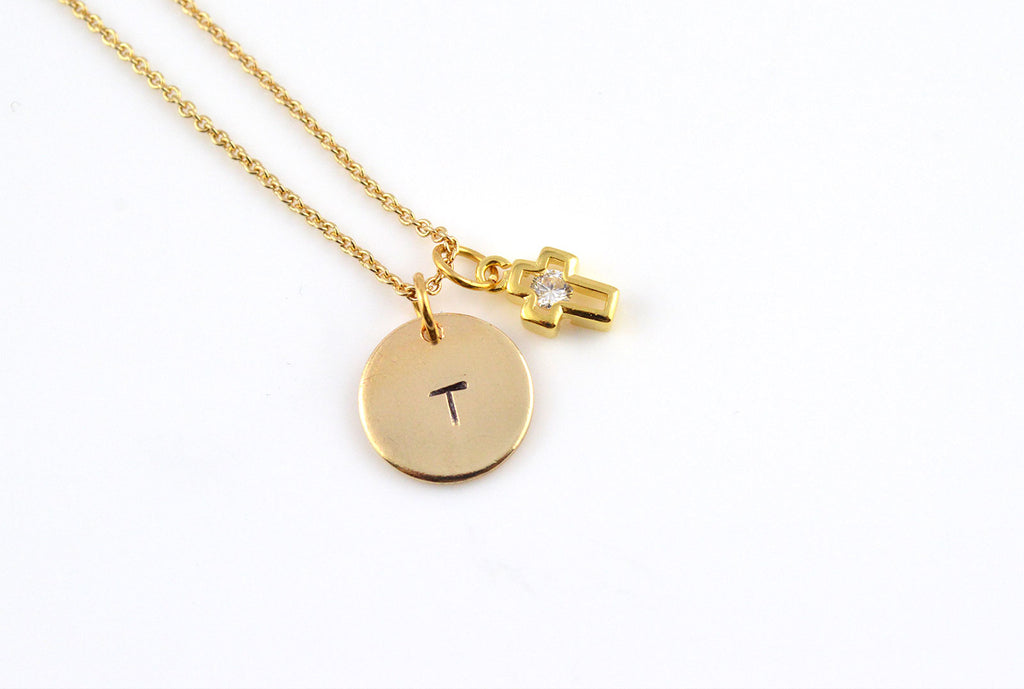 Christian Jewelry Personalized jewelry and gifts are the buzz these days. They are unique and thoughtful and have a memorable story behind them. They remind us of the happy moments and thus hold a special place in the wardrobe and are treasured forever. Recently trending is personalized Christian jewelry, which is inspirational and reinstates your faith in the good and helps you overcome any situation. The Christian jewelry is an elegant piece of art that...