Initial Bracelets
It is a known fact that an ensemble is never complete without jewellery. Women love to look perfect, and thus, they spend a lot of time searching for the perfect piece of jewelry to complement a specific outfit. They feel elated when someone compliments their dress sense and their tasteful choice in jewellery. Different types of women prefer different styles of jewelleries, according to their personalities. It is also important to choose a jewelry according to the occasion. You could dress up elaborately for a wedding or a festival, and you could choose to dress more simply for everyday events like going to work or heading out for a movie.
All women love jewellery, which makes it one of the best gift ideas for women. If you are planning to buy the women in your life a piece of jewelry, an initial bracelet would be a very good idea. The speciality of initial bracelets is that they are personal and intimate for the person you are gifting it to. Bespoke gifts such as initial bracelets always make the wearer feel loved and cherished.
If you are planning to buy an initial bracelet for the women you admire, you should get it from a place that allows you to customise the bracelet. If you can get the bracelet customized, you can get it made according to your likes. You could get a charm bracelet made and maybe incorporate your initial, and the initial of your friend, so that she is reminded of you when she sees the bracelet and it acts as a token of remembrance.
Customising the initial bracelet will give you the liberty to choose the style of bracelet and the type of metal that you wish to use for the bracelet. While getting your initial bracelet personalized, make sure you get it made from a good place. Some stores use low-quality metals, which could lead to rashes and allergies. You could also get the chain of the bracelet made according to your friend's wrist size, so that it fits them perfectly.
There are a lot of different styles of bracelets in the market, giving you a variety of options to choose from. Personalised gifts rank higher than regular gifts because they are made especially for a person, with a lot of love and effort, which makes them that much more special. Buying someone a personalized initial bracelet will make them realise how much they mean to you and they will be forever grateful to you for getting them such a special gift.
HKS Jewellery has a collection of lovely initial bracelets that you could choose from. We also provide the option of customisation, so that you decide what you want the bracelet to look like. They make the process of gifting easier by putting the jewelleries into ready-to-gift bags, so that you can gift your loved ones effortlessly. Buy an initial bracelet from HKS Jewellery and make your lady feel loved.
Sorry, there are no products matching your search
From the blog
Islamic jewelry offered by HKS Jewellery, which features a range of handcrafted pieces that combine traditional craftsmanship with modern elegance. The collection includes necklaces, bracelets, rings, and earrings, each with its own unique design and Islamic symbol or calligraphy. The post also highlights the importance of Islamic jewelry as a way to showcase one's faith and cultural heritage, and suggests that they make great gifts for Eid or Ramadan.
Rose has always been a symbol of love and affection. Every woman shares a love for jewellery, and a Rose Flower pendant necklace would be an ideal gift for a woman, be it your mother, who has nurtured you with love and affection; your sister, who is your most trustworthy accomplice; your friend, an emotional support forever; or simply you, who is special in your way. These women deserve to be loved and cherished for always...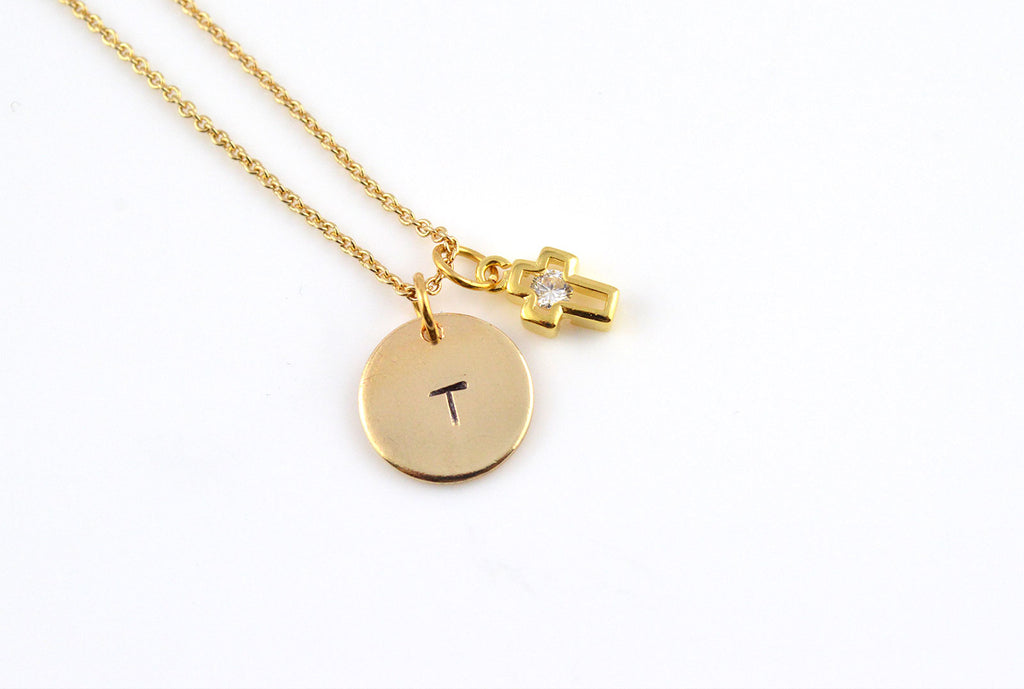 Christian Jewelry Personalized jewelry and gifts are the buzz these days. They are unique and thoughtful and have a memorable story behind them. They remind us of the happy moments and thus hold a special place in the wardrobe and are treasured forever. Recently trending is personalized Christian jewelry, which is inspirational and reinstates your faith in the good and helps you overcome any situation. The Christian jewelry is an elegant piece of art that...