Initial Necklace
Your accessories are your style statements and need to blend in with whatever outfit you wear. However, if the accessories do not match with your perfect dress then even the best diva look of yours will be ruined for sure. And you certainly would not your style statement to be ruined! That is the reason we insist that you only bond with the best. This season HKS has launched Initial Necklaces, which can be worn with any type of dress and is a great way to update any wardrobe. This bespoke necklace can enhance your look with and will prove that less indeed is more.
The trend of Initial Necklaces is in boom this season. So, amp up your style with this dazzling array of personalized necklaces with a French style silver or gold coin pendant with initials engraved on it, or just the gold or silver initials with bold alphabets or sober italics. The stunning and beautiful pieces of Initial Necklaces in HKS Collection ooze with energy, enthusiasm, and confidence much like the women who are drawn to them! HKS boasts of its unique yet simple hand-made designs that give you an edge over the rest of the world. Whether you're feeling bold, sassy, or simplistic, we've got a stylish look for you! We have a range of Initial Necklaces that can be customized to suit your taste. The Initial Necklaces make incredible gifts for your special friend, your most beloved, and above all, the beautiful you!
Personalised jewelry styles such as Initial Necklace can be the foundation of your look. You can dress it up by layering it with longer necklaces, shell chokers, stacking bangle bracelets, or adding right-hand rings that complement or contrast with your outfit. It will add the much-needed glowing touch to your everyday look. This single, high-quality piece made of gold or silver makes a fantastic investment in your jewelry collection.
Although the chunky, cutting-edge necklaces, have not gone out of fashion completely, they definitely are taking a backseat when it comes to a dainty gold Initial Necklace. As it is, gold never goes out of fashion and you can more than lovingly embrace it to grace different types of occasions. A gold initial necklace often puts the finishing touch to a simple look, regardless of its design. There is truly no better way to dress up a simple T-shirt or cozy jumper than an Initial Necklace made of gold. Gold Initial Necklaces are often worn as a dainty pendant on a simple gold chain. Designed to become a critical part of your daily outfit, the simple gold chain with an Initial Pendant from HKS makes it a distinct and recognizable piece of jewelry. Whether it's worn against bare skin with a summer blouse or over a turtleneck, it works in all seasons. It provides that little bit of necessary flash without being too overpowering. The best part is they can be customized to suit your personality.
While you might prefer gold jewelry, we'll insist that you also try HKS' silver Initial Necklace. As it is, silver is a beautiful metal mostly loved by the women around the world. With a metallic bright white feel, lustrous and shiny aura, silver Initial Necklace has secured a firm place in the segment of new age jewelry. The modern age designs and combinations, have taken it to the highest spot. Fashion conscious people mostly focus on hand-made silver jewelry because many innovative ideas can be put in it and silver can easily go with a plain black dress. HKS has taken advantage of these features and has launched bespoke silver Initial Necklaces. You can wear a classy coin pendant that has your initials or has your loved one's name engraved on it. When it is paired with a denim shirt or any casual dress, you certainly will be dressed to kill! Whether you are dressing classy, edgy, or a bit bohemian, silver goes with all.
Be it silver or gold, the Initial Necklaces from HKS can be worn on any occasion. And remember that regardless of the accessory you wear, you should always rock your look by your confidence; confidence is an accessory that you need to wear at all times!
Sorry, there are no products matching your search
From the blog
Islamic jewelry offered by HKS Jewellery, which features a range of handcrafted pieces that combine traditional craftsmanship with modern elegance. The collection includes necklaces, bracelets, rings, and earrings, each with its own unique design and Islamic symbol or calligraphy. The post also highlights the importance of Islamic jewelry as a way to showcase one's faith and cultural heritage, and suggests that they make great gifts for Eid or Ramadan.
Rose has always been a symbol of love and affection. Every woman shares a love for jewellery, and a Rose Flower pendant necklace would be an ideal gift for a woman, be it your mother, who has nurtured you with love and affection; your sister, who is your most trustworthy accomplice; your friend, an emotional support forever; or simply you, who is special in your way. These women deserve to be loved and cherished for always...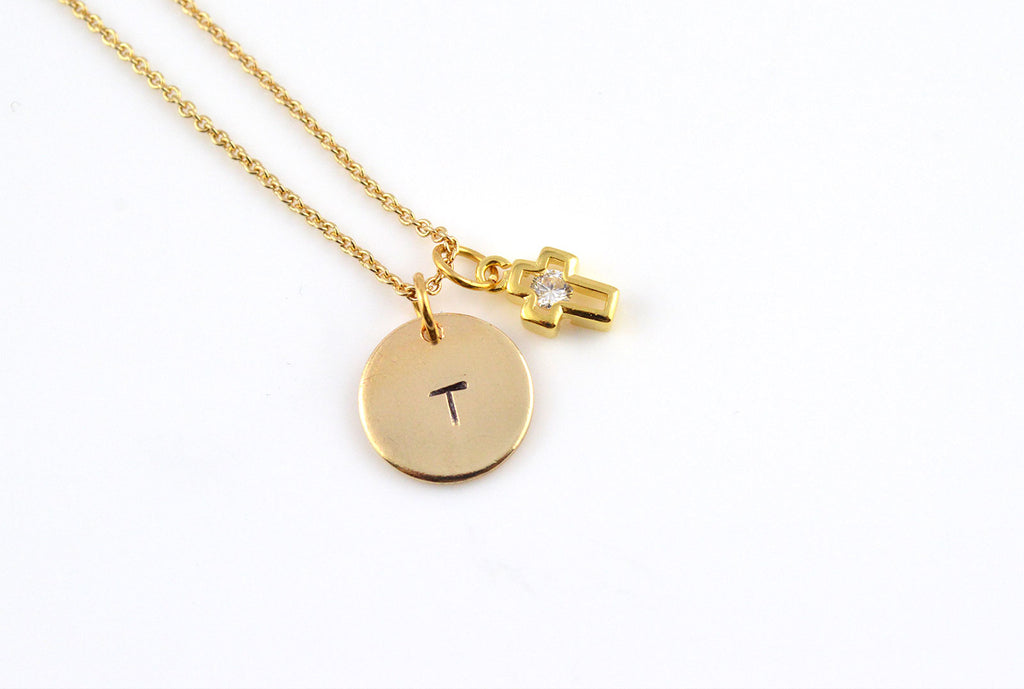 Christian Jewelry Personalized jewelry and gifts are the buzz these days. They are unique and thoughtful and have a memorable story behind them. They remind us of the happy moments and thus hold a special place in the wardrobe and are treasured forever. Recently trending is personalized Christian jewelry, which is inspirational and reinstates your faith in the good and helps you overcome any situation. The Christian jewelry is an elegant piece of art that...