Personalised Necklaces
Get you very own personalised initial necklace. Add the initials of your loved ones to the same necklace as you can add many tags. Personalised necklaces come in variety of material choices such as Gold plating, Silver plating and Rose Gold plating. We also have beaded necklaces with various personalisation options. We keep upgrading our collection so keep checking back in a few days if you can't find a personalisation options.
Feel free to contact us as we can offer you more personalisation choices. We hate to dismiss the curiosity so we are also willing to offer you your very own design that you may have drawn on paper. We can discuss a totally bespoke jewellery which is your very own as we will never make the same piece for someone else. That design belongs to you. 
Essential Personalised Necklace
A necklace is the best way to bring life to an outfit for any occasion. Keeping the stately desires of the modern woman in mind, each of the necklaces in our collection have been stylised with great care. Made out of a combination of glistening brass and steel, these necklaces are bound to bring out the sparkle in her eyes. One can choose from a variety of tints and hues as well. Gold plating, rose gold plating and silver plating are some of the choices of tints out of our collection. The elegant tones of these tints are the essential colors of a cutting edge cosmopolitan colleen. For someone who believes in simplicity and elegance of a high order. The minimal design and the unique charms, tassels and beads used to make the personalized necklace are chosen after a great amount of contemplation. Every bit of these personalised necklaces evoke a sense of superior quality, color, texture and shape. These authentic personalised necklaces for women are bound to bring a remarkable amount of class and lucidity to one's personality. Furthermore, not only does HKS offer a designer choice of six customisable necklaces, but also provides you with the opportunity to create your dream necklace. Email your hand drawn designs and one of our designers will soon be in touch with you to bring it to life.
Personalised Name Necklace
HKS designers understand that making name engraved necklaces are a difficult task. It is very important that name imprinted necklaces hold a perfect balance between novelty and subtlety. Keeping this in mind, we offer personalised necklaces for her that delicately hold her name on a dainty and glistening plate of lightweight gold plated brass bars and pendants. No matter what color one chooses, all of our tints of gold and silver platings are sober and lustrous in a manner that brings out the glamour and beauty of all skin types. These statement necklaces for women are a casual yet bold statement and most definitely make for the bare essentials in a woman's collection of necklaces. Choose or customise from our available collection of personalised name necklaces to highlight out those slender collarbones with delicate elegance.
Date engraved personalised necklace
Dates are special they mark beautiful beginnings and joyous journeys in life with our loved ones. if you are looking for personalised necklaces for her, a date engraved necklace would make for a magnetic statement piece and a delightful gift for her. She is bound to be found beaming with a glow in her eyes with these daintily engraved and minimal statement accessories. Immortalise an anniversary with these gold plated brass pendants for a loved one. For young ones, the cute pendant with hand stamped dates makes for a perfect birthday gift. These timeless pieces are something that will last for a long time, both in their memories and their collection.
Beaded and tasseled personalised necklace
The HKS studio imports high quality semi precious stones and beads from across the globe. Out of these, the most ageless stones are the lapis lazulis. They have remained in vogue since the times of the Egyptians. The designers at our London studio have revamped the Lapis lazuli and strung them into a cute and attractive personalised necklace for her. The gorgeous eye catching blue of the lapis lazuli is bound to bring life to whatever one is wearing.the soft tassles accentuate the gentle feminine in a woman, while the electric lapis lazulis highlight the magnetic appeal of a woman at the same time. This daring yet delicate combination of beads and tassels is for the chic boho look. One can add these tasseled beaded necklaces to their collection for an upbeat pop of color on seemingly dull days.
Birthstone Personalised necklace
Our collection of semi precious stones include high quality birthstones that can be attached to a cute heart shaped brass pendant. These tailor-made personalised necklaces for her can be engraved onto, with upto three letters. A personalised necklace with a handsome and glossy birthstone along with a lustrous gold or silver plated charm is a worthy splurge for the assiduous modern woman. Place an order for a customisable birthstone necklace to feel closer to your element. To get a message engraved on the charm, enter the chosen letters on the check out page.
Sorry, there are no products matching your search
From the blog
Islamic jewelry offered by HKS Jewellery, which features a range of handcrafted pieces that combine traditional craftsmanship with modern elegance. The collection includes necklaces, bracelets, rings, and earrings, each with its own unique design and Islamic symbol or calligraphy. The post also highlights the importance of Islamic jewelry as a way to showcase one's faith and cultural heritage, and suggests that they make great gifts for Eid or Ramadan.
Rose has always been a symbol of love and affection. Every woman shares a love for jewellery, and a Rose Flower pendant necklace would be an ideal gift for a woman, be it your mother, who has nurtured you with love and affection; your sister, who is your most trustworthy accomplice; your friend, an emotional support forever; or simply you, who is special in your way. These women deserve to be loved and cherished for always...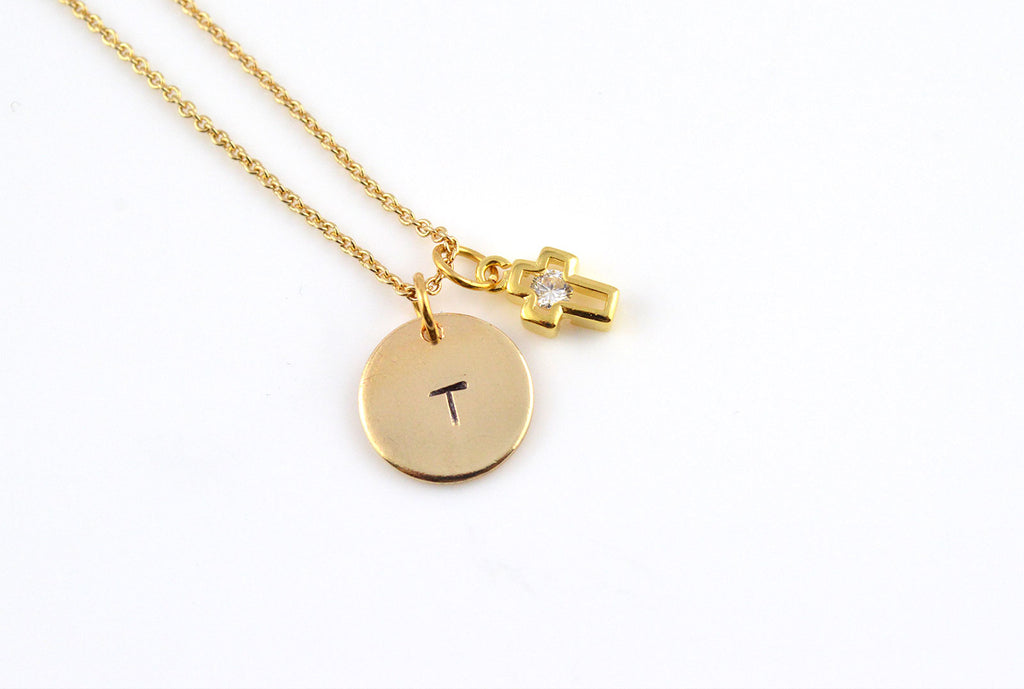 Christian Jewelry Personalized jewelry and gifts are the buzz these days. They are unique and thoughtful and have a memorable story behind them. They remind us of the happy moments and thus hold a special place in the wardrobe and are treasured forever. Recently trending is personalized Christian jewelry, which is inspirational and reinstates your faith in the good and helps you overcome any situation. The Christian jewelry is an elegant piece of art that...